As the automotive industry enters a transitional phase in its history, beginning the adoption of the electric car and other innovations, it's worth noting who got us to where we are today.
From pioneering the invention of the internal combustion engine, to the streamlining of the production process, to capturing wide open markets, the history of the field is filled with engineers and capitalizing industrialists.
Here's a primer on 10 of the founders of today's biggest automakers.
Henry Ford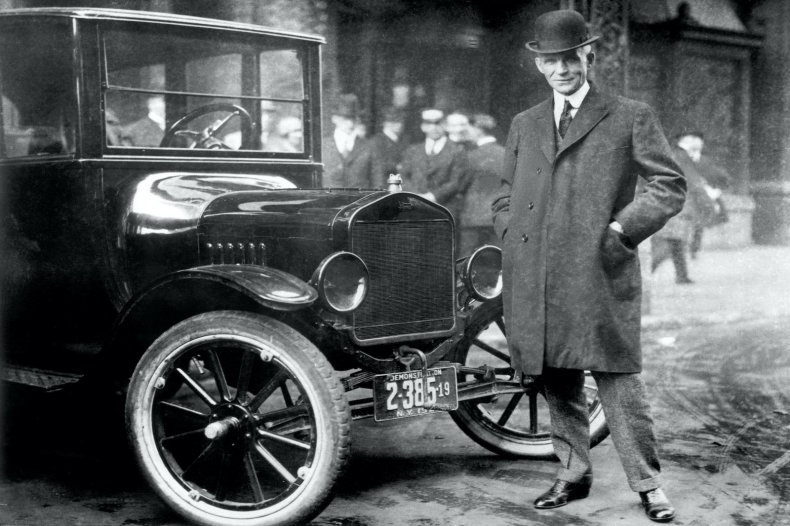 Though born on a Michigan farm in 1863, Henry Ford wanted nothing to do with farm life. He began tinkering with watches, working his way up to steam engines as an apprentice machinist. He got his engineering start at the Edison Illuminating Company of Detroit and was appointed Chief Engineer in 1893. He left the company in 1899.
Convinced of the automobile's use as a mass-market product, Ford debuted the Model T on October 1st, 1908. Streamlining the assembly line process, the company was able to produce higher quantities of units at a lower price.
Over a 19 year run, about 15 million Model Ts were made, dominating the market before increased competition forced Ford to introduce the Model A.
His great-grandson, William Clay Ford Jr., is Ford's current chairman.
Kiichiro Toyoda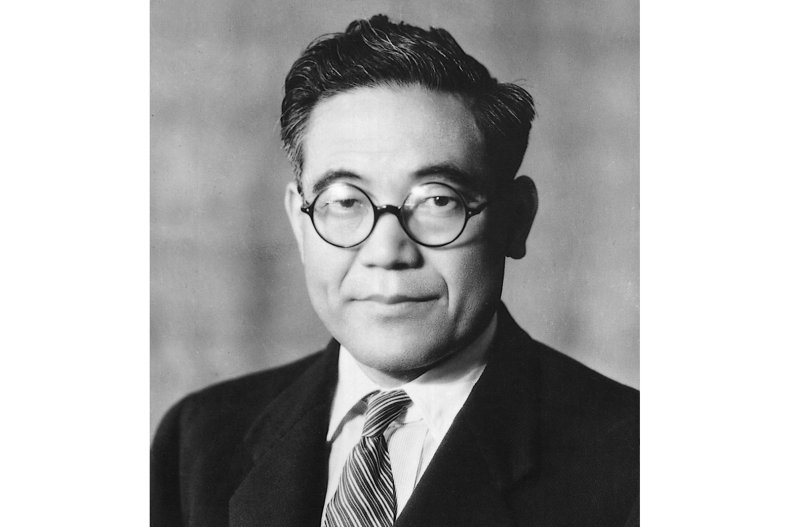 Hailing from an industrialist family in central Japan, Toyoyta's founder Kiichiro Toyoda was born in Shizuoka Prefecture in 1894. An engineer by training, Toyoda first worked for his family's textile business. Having been sent around the world to learn the latest in the spinning and weaving industries, he returned to Japan to start an automatic loom business.
During his travels, Toyoda became increasingly interested in the automobile industry that was beginning to take shape in America. In 1933 he started a separate division of the company to develop a prototype car.
A year later, the Model A1 was revealed and the Toyota Motor Corporation was incorporated in 1937. The name was changed to "Toyota" in 1936 because it could be written in Japanese in eight brush strokes. Eight is a lucky number in Japan.
His great-grandson, Akio Toyoda, joined the board of directors in 2000 and was named president of the company in 2009.
Ferdinand Porsche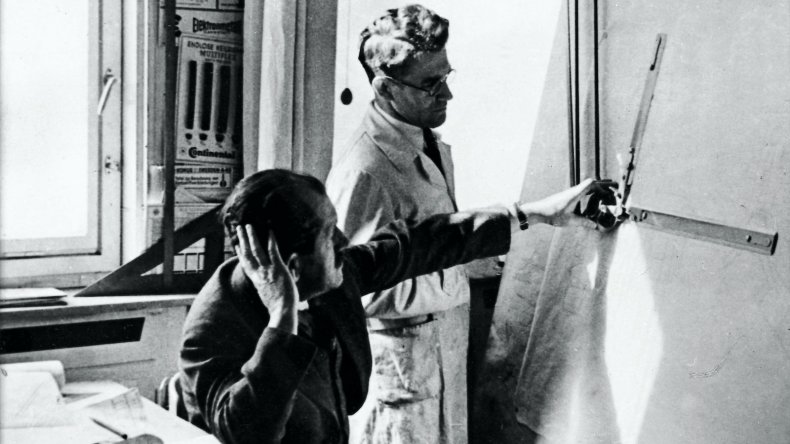 A child of the Bohemian region in the erstwhile Austro-Hungarian Empire (in an area that is now in the Czech Republic), Porsche was born in 1875. After some study, he went to work for the Béla Egger & Co. Electrical company in Vienna at 18 years old.
Porsche then switched careers around 1898, joining a Viennese coachbuilder. During his tenure there, he would develop the electric wheel hub motor that powered the Egger-Loher carriage in 1900.
From 1906 to 1929, he worked for Austro-Daimler and Daimler Motoren Gesellschaft as chief designer and technical director, respectively. He left to form an automotive consultancy called Dr. Ing. h.c. F. Porsche GmbH, Konstruktionen und Beratungen für Motoren und Fahrzeugbau in 1931. Today we know it as Porsche AG.
His grandson, Wolfgang, is the current chairman of Porsche AG.
John Francis & Horace Elgin Dodge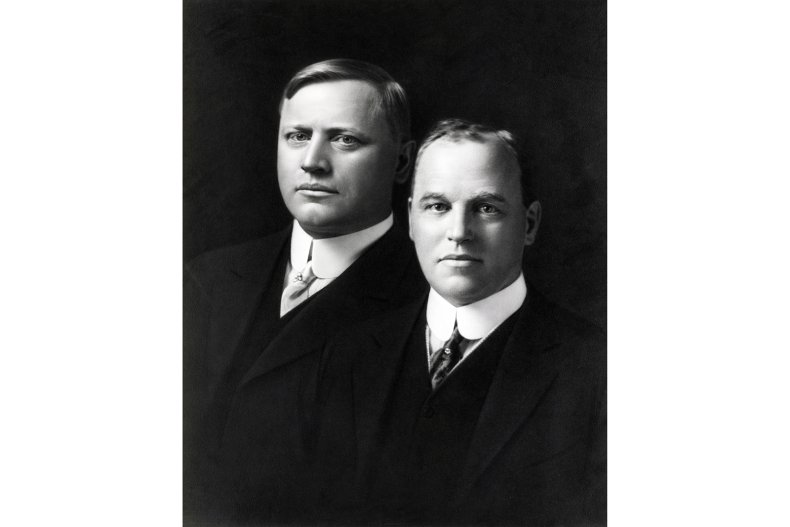 Born four years apart in 1860s Michigan, the Dodge brothers were close from an early age. Older brother John was more business savvy while younger brother Horace took to tinkering. After getting their start manufacturing bicycles, they would go on to open up a machine shop.
John and Horace founded the Dodge Brothers Company in 1900, quickly becoming a parts supplier to Detroit's growing automotive industry, counting Ford and Oldsmobile among their customers. During that time, John worked as a vice president for Ford.
In 1913, the brothers struck out on their own, starting to build their own vehicles through the Dodge Brothers Motor Company. They produced the Dodge 30-35 touring car and became a large supplier of vehicles to the U.S. military during World War I.
John passed away in 1920, a victim of the Spanish flu epidemic. Horace suffered a similar fate having contracted the disease then enduring pneumonia and cirrhosis of the liver and died the same year. Their widows sold off the company in 1925.
Henry Leland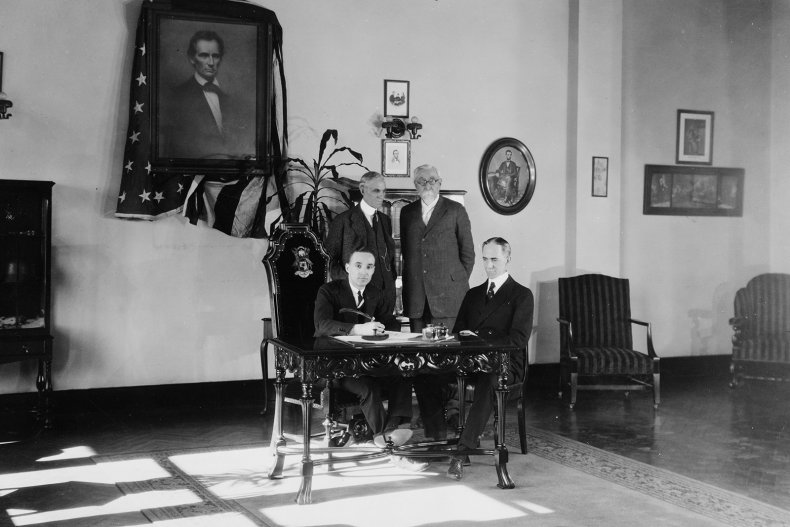 Henry Leland was born in 1843 but his impact on the auto industry is still felt today. Growing up in Vermont and then working in a tool plant in Rhode Island, Henry Leland became adept at engineering. Having had experience as a toolmaker and a machinist, Leland gained a reputation for precision and craftsmanship while working as a supplier for Ramsom Olds of Oldsmobile fame.
He was asked to appraise the liquidation of the Henry Ford Company in 1902 after Ford left with a group of investors in search of greener pastures. Leland convinced a different group of investors to keep what was in place, founding the Cadillac Automobile Company.
General Motors bought Cadillac in 1909, where it fell into position as the luxury marquee of the conglomerate. In 1912, the company was the first to standardize the use of electrical systems enabling starting, ignition and lighting. He remained as the head of Cadillac until 1917.
That year, at the height of U.S. involvement in World War I, Leland won a contract to build V12 Liberty aircraft engines and founded the Lincoln Motor Company with his son, Wilfred, to do it. The company was reorganized for automotive production in 1920. Lincoln was bought by Ford Motor Company in 1922.
Leland is credited with introducing modern manufacturing techniques to the automotive industry, like the use of interchangeable parts.
Jujiro Matsuda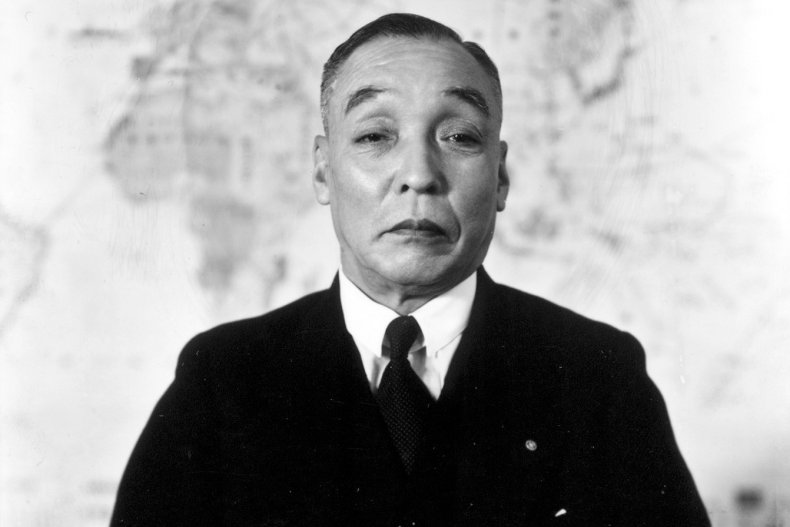 The founder of Mazda was born into a family of fisherman in Hiroshima, Japan in 1875.
Jujiro Matsuda's path to Mazda began with an apprenticeship with an Osaka blacksmith, where he would invent the Matsuda-type Pump, a large centrifugal pump used to drain water from the foundry where he worked. Later, he would take over management of the foundry.
After he was forced out of the company, he founded Matsuda Works, an arms manufacturer that supplied the Japanese and Russian militaries.
Moving back to Hiroshima in 1918, Matsuda was soon asked to take over a cork manufacturer in receivership.
He then pivoted the company away from cork and started tool manufacturing operations. In 1931, the Toyo Kogyo Co. produced the "Mazda-go" motorized tricycle, beginning the route toward where Mazda is today.
Shortly after this product came to market, the company was renamed Mazda, after a deity in Zoroastrianism.
Karl Benz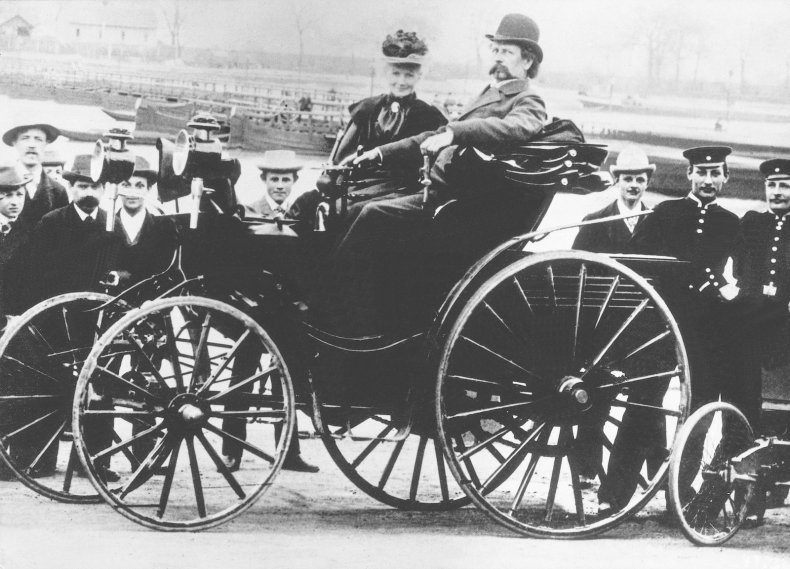 Born into poverty in the southwest German town Mühlburg in 1844, Benz showed initially went to school to be a locksmith. He eventually turned to locomotive engineering, passing the collegiate entrance exam for mechanical engineering at 15 years old.
Benz partnered with August Ritter to launch the Iron Foundry and Mechanical Workshop in 1871 but it quickly ran into difficulty. Benz's fiancee, Bertha, used part of her dowry to buy out Ritter's share of the company just a year later and Benz set to work on numerous inventions to earn the company money, including the two-stroke engine, clutch, gear shift, water radiator, carburetor, spark plug and a speed regulation system.
The Benz Patent-Motorcar, considered the world's first production automobile, was built in 1885. His wife, the same woman who had saved the business from bankruptcy a decade earlier, drove the vehicle to visit her mother in 1888, making her the first person to make a cross-country trip in a car.
During that trip, she made a number of decisions that would go on to influence the development of automobiles. She got a cobbler to install leather on the failing wooden brakes, effectively inventing brake lining. She also mended a blocked fuel line with a hat pin and used a garter as insulation.
Gottlieb Daimler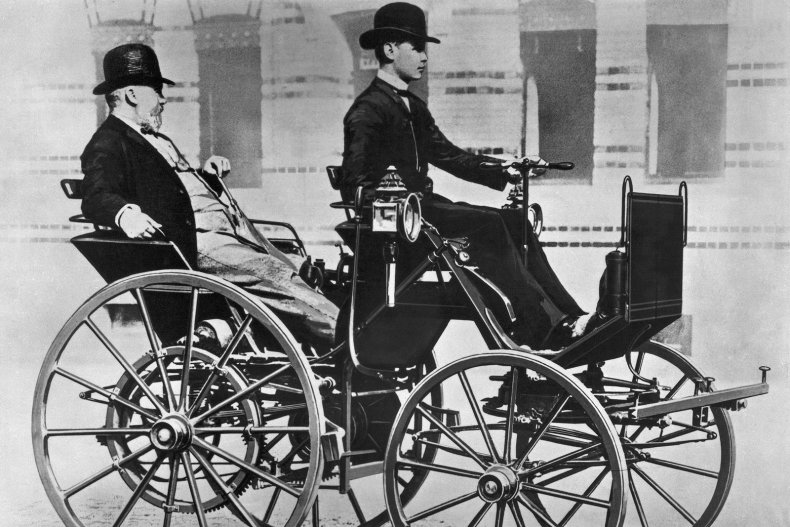 Gottlieb Daimler was born in 1834 in the Stuttgart area of southwest Germany.
First working as a gunsmith and then pivoting to mechanical engineering, Daimler eventually found his way into locomotive manufacturing. As he studied the steam engine, he became convinced that they would fall out of fashion. He began to work on smaller engines for light industrial tasks.
Together with business partners Nicolaus Otto and Wilhelm Maybach, Daimler led the development of the four-stroke internal combustion engine.
In 1886, he and Maybach were awarded a patent for the Daimler Motorcoach, developed around the same time and about 60 miles away from where Benz was building his vehicle.
From the 1870s to his death in 1900, he worked on the Dream engine, the Grandfather Clock engine and the Phoenix engine.
Chung Ju-yung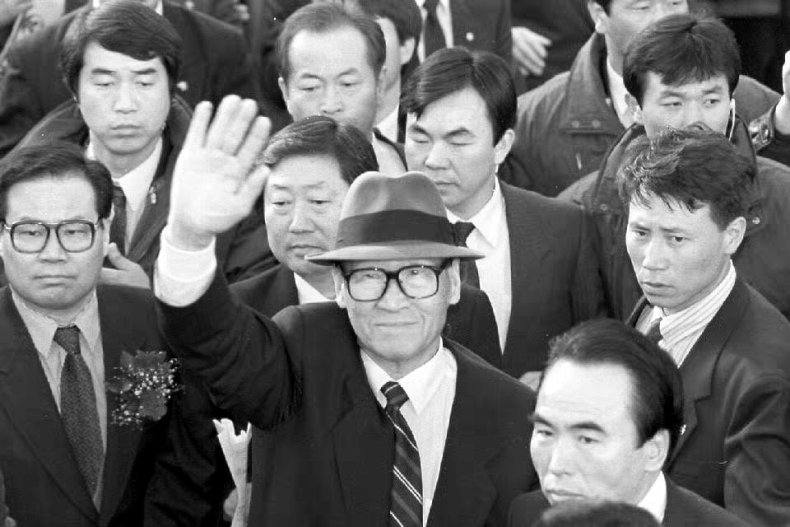 The South Korean industrialist was born in 1915 in a region that would eventually become part of North Korea. He started out as a rice merchant trying to escape his poverty-stricken rural upbringing. He became manager of the store he worked at at 22 in 1937.
In 1940, he started a car repair business that grew until it was shut down during the Japanese occupation of Korea.
Changing direction, in 1946 he formed the Hyundai Group, working on major infrastructure projects in South Korea and throughout Asia.
Hyundai Motor Company was founded within that conglomerate in 1967. After building the Cortina Mark III in conjunction with Ford, the company released the Pony in 1975. The Pony was South Korea's first mass-produced car.
Chung would go on to run for president of South Korea in 1992, placing third in the race. He retired from Hyundai in 2000, one year before his death.
Charles Rolls & Henry Royce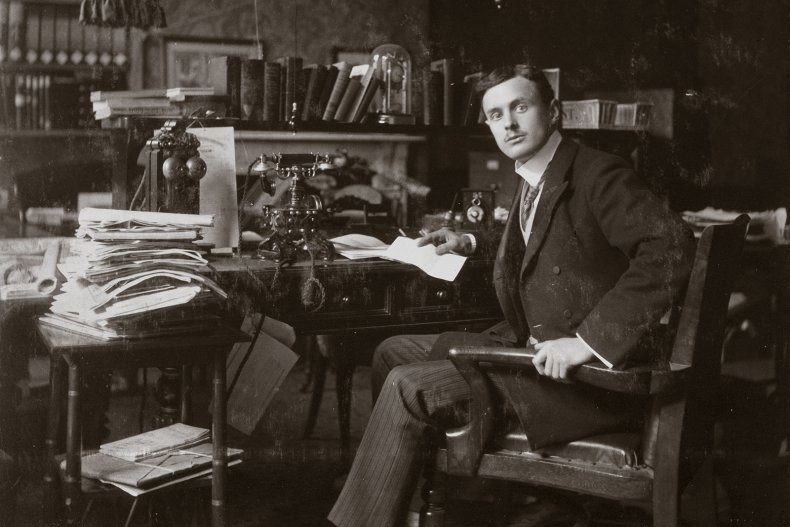 When they met at the Royal Automobile Club in England in 1904, Charles Rolls was one of the first car dealers in the country and Henry Royce had started to dabble in automobile engineering.
Prior to that, Royce had a business building dynamos and electric cranes, and had already built the Royce 10, a two-cylinder vehicle. Rolls was impressed by the car and they decided to go into business as Rolls-Royce Limited. They then set out to make cars to sell at Rolls's dealership exclusively.
Rolls was also an aviator, making over 150 balloon trips. In 1910, he was killed in an air crash when the tail of his Wright Flyer broke off mid-flight.
Royce continued to head Rolls-Royce. In 1931, after acquiring Bentley and sketching out the adjustable shock absorber, Royce died.
Today, Rolls-Royce is owned by BMW.
Horacio Pagani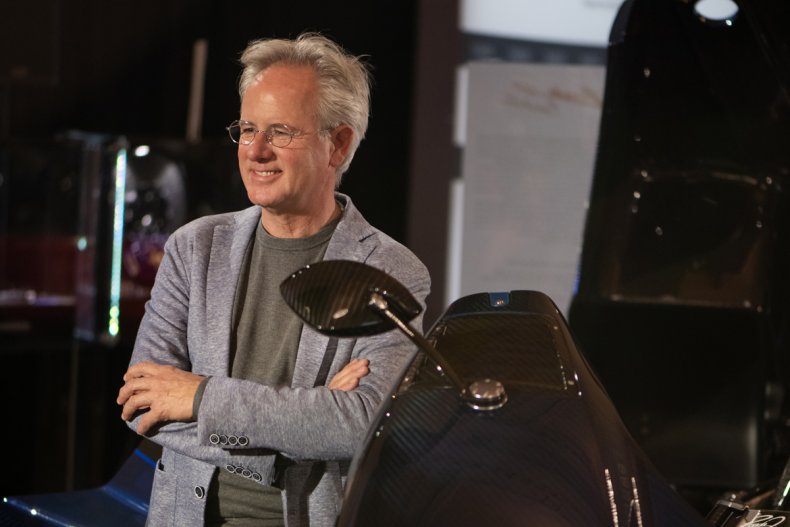 Born in Argentina in 1955, Pagani opened a shop to develop his engineering skills. He got the chance to design race cars for Formula 2 and 3 during the 70s.
In 1982, after working for Renault in their sports car division, he was hired by Lamborghini and moved to Modena. He worked his way up to chief engineer through that decade, ultimately clashing with the company over buying an autoclave to produce more carbon parts for the Countach Evoluzione.
After buying an autoclave himself, he founded a consultancy in 1991 called Modena Design. He would go on to found Pagani Automobili, a company that excels in pushing the limits of physics, in 1992.
He remains the CEO and president to this day.
Enzo Ferrari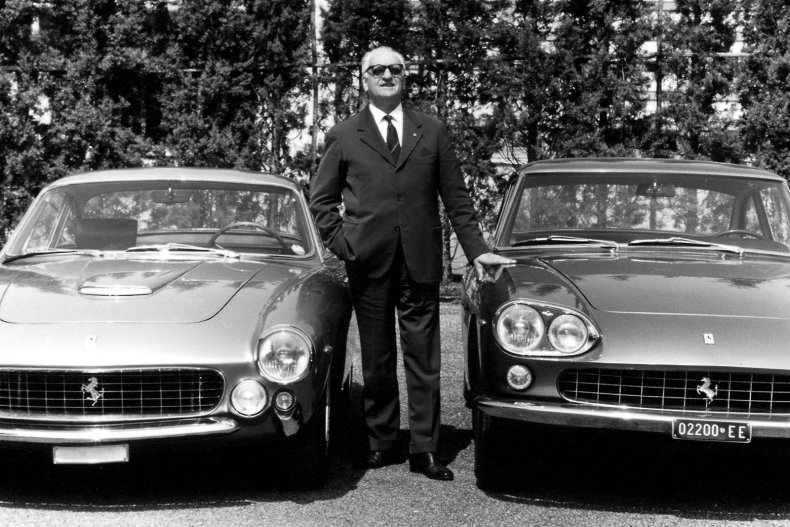 Full name Enzo Anselmo Giuseppe Maria Ferrari, the Italian race car driver and entrepreneur was born in Modena in 1898. He served in World War I until he was discharged after suffering from the flu.
After he returned home, his family's carpentry business went under and he started looking for a job in the automotive industry. From 1919 to well into the 30s, Ferrari was a race car driver with Alfa Romeo and eventually started his own racing team.
To his reluctance, he started to build road cars in 1947 in order to fund the Scuderia Ferrari racing team.
He continued to work at the company until his death in 1988. Currently, his son Piero is a vice chairman and 10 percent owner of the company.