Genesis unveiled the X Speedium Coupe a few months ago, but it finally had its public debut at the Pebble Beach Concours d'Elegance. Although we've already seen pictures of the exterior of the concept, Genesis chose Monterey Car Week to reveal its stylish interior.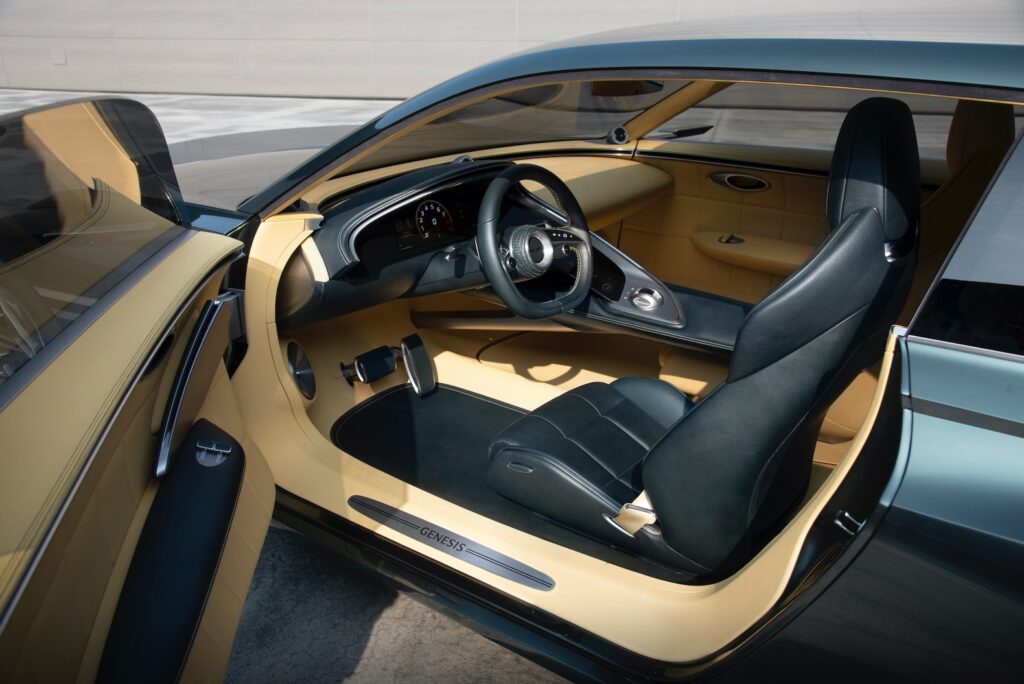 Inside there's a four seat layout that's wrapped in high quality materials with a driver-oriented cockpit.
"The X Speedium Coupe was conceived as an internal design exercise that we later decided to reveal publicly. It was nothing more than a hard model built on our Athletic Elegance design identity," said Genesis Chief Creative Officer Luc Donckerwolke. "Given the positive reception it received at the event, we chose to complete the concept and present it to discerning attendees at the Pebble Beach Concours. The interior captures the Genesis brand's "Beauty of White Space" design ethos, which suits various luxury lifestyles and adds to the appeal of the dynamic GT."
The Speedium coupe is the follow up to the Genesis X concept that we saw last year. The new concept features a fastback roofline and new lighting.
Genesis has not released any details about the Speedium Coupe's powertrain, but it's obviously electric. Genesis says that the concept is a preview of its future EVs.