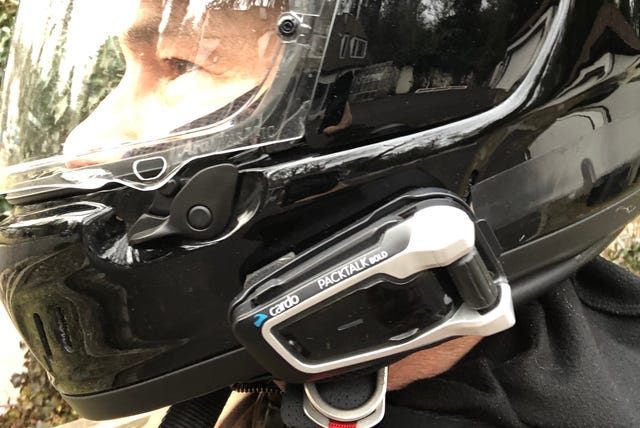 Jon LangstonCar and Driver
At Hearst Autos, we're constantly trying out new gear for car, trucks, and sometimes motorcycles—and the people who love them. That includes tools for working on vehicles, aftermarket products for improving on them, and the gadgets, tech, and accessories that make them more user-friendly. The staffs of our publications—Car and Driver, Road & Track, and Autoweek—are in the trenches week after week to bring you the best in automotive news and information. And in the process, we use a lot of stuff.
There's a ton of automotive gear and products out there, but if you haven't tried something yourself, how can you know whether it's worth buying? We are in the fortunate position to be able to get our collective hands on a ton of car stuff each and every week. That's why we're sharing with our readers recommendations of the gear, products, and accessories the Hearst Autos staff uses and recommends.
Here are our picks for the best car and automotive gear of the week.
---
Cardo Systems PackTalk Bold with JBL Headset

To paraphrase an old joke, motorcycle riders generally fall into two categories: those who use comms, and those who will use comms.
With all due respect to those who have crashed and those who will crash, that adage applies just as well to in-helmet communications systems. I never thought I'd be a convert myself, but it didn't take more than a few rides before my Cardo was an integral part of my riding gear. I appreciate that a lot of riders get on the bike simply to "unplug" and get away from it all, and I often do that as well. But long interstate slogs are sometimes necessary. For those occasions, being able to listen to music, news, and podcasts is invaluable.
I can also take and make calls—or not. I can set Waze and avoid traffic around town and stay in touch during lunch-hour decompression rides, and if I jump on the bike to avoid life's distractions? Heck, I'll just grab a different helmet. —Jon Langston, senior commerce editor
$265.16 (reg. $339.95) at RevZilla
---
Craftsman 4-Gallon Air Compressor
My Sears Craftsman air compressor's not new. It's heavy as hell and loud as hell, too. But it'll hold over 100 psi before you start worrying that it'll blow sky high. I got it free from my neighbor, who was appalled that I didn't already have a compressor. —Mark Vaughn, West Coast Editor, Autoweek
Check Out Some Sears Crafstman Air Compressors
---
WeatherTech Floor Mats
WeatherTech FloorLiners are quality pieces that work brilliantly, which is why I've put them in our family's cars ever since they hit the market. Here at Car and Driver's headquarters in Ann Arbor, Michigan, the winters are a mucky mess of snow and road salt that will turn a car's carpeting from clean to crusty, stained, and gross. FloorLiners are not just mats; they're custom designed specifically for each vehicle's footwells. They fit tightly and, unlike normal floor mats, they extend up the sides of the footwells to fully contain the detritus your winter boots drag in. Pull them out in the spring, and you'll find the carpets are untouched by winter weather's withering embrace. Hose them off, and they're ready to protect your vehicle's carpets when winter arrives again. Oh, and WeatherTech is a major supporter of racing: they're the name sponsor of the IMSA WeatherTech SportsCar Championship, and they're also sponsoring a Porsche 911 GT3 R in that series. It feels doubly good to know that purchasing their products helps keep American sports car competition going strong. —Rich Ceppos, Deputy Editor, Car and Driver
This content is created and maintained by a third party, and imported onto this page to help users provide their email addresses. You may be able to find more information about this and similar content at piano.io