It seems just about every Q4 release on the PS4 is getting a PlayStation 5 upgrade. Just three months after the launch of RIDE 4, the game has been given another push with a next-gen upgrade. While nobody expects a complete overhaul of the title, you'd imagine that the new release would at least promise an extra bit of polish as it makes use of the more powerful console.
That's probably not the case here.
Watching PS4 vs PS4 Pro vs PS5 comparison videos of the game on YouTube, aside from the slight sharpness, you can barely notice a difference.
Yes, there's the whole 60FPS with a resolution up to 4K talk and, of course, loading times will be significantly reduced. But, in all honesty, this is essentially the same game only enhanced by the console itself.
In fact, the biggest take away from purchasing RIDE 4 for the PS5 would be how the game utilises the DualSense controller's haptic feedback and adaptive triggers. It truly brings the bikes to life in your own hands as it replicates the real feeling of navigating a track.
But like Milestone's other new PS5 release, MXGP 2020, RIDE 4 is an incredibly difficult game to master. It's not interested in offering you training wheels either. It wants you to know what you're doing. It wants you to understand the mechanics and the physics involved with the sport.
And if you don't, it will continuously punish you around every corner and every obstacle.
Like MXGP 2020, RIDE 4 hates me.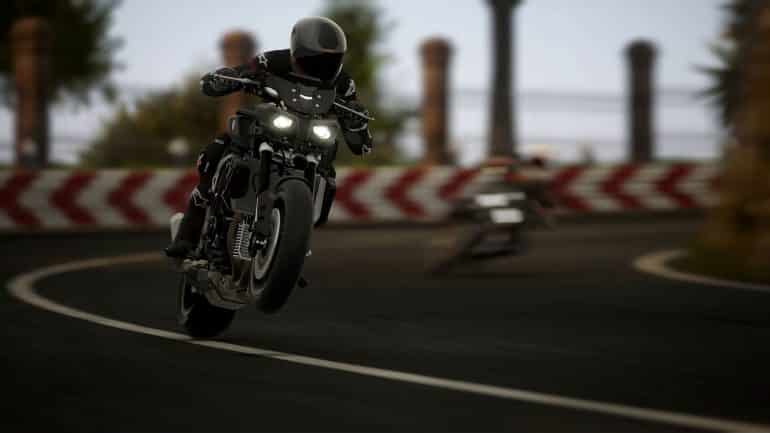 Look, on a technical level, RIDE 4 shines. It gets full-marks in that department. However, everything else is lacking.
The presentation of the sport and the races aren't exciting enough. Racing honestly feels like a choir at times and there is no scenery, no large crowds, no upbeat music and no flashy cinematics to cheer you on or entice you to do better.
Plus, for all the enhancements it promises, RIDE 4 on the PlayStation 5 still has loading screens — which is incredibly annoying when you become accustomed to not seeing them as much anymore.
When you couple that with the fact that the game seems determined to punish you for making any kind of mistake, it just isn't a title you can come back to over and over again. Sadly, I imagine that even if you eventually became a PRO and mastered the game, it would still feel mediocre.
Like I said before, aside from the DualSense controller enhancing the experience, Milestone's RIDE 4 is probably not worth your time.
Read our full review of the PS4 version here.
Fortress of Solitude was provided with a PlayStation 4 code for the purposes of this review.
The Review
RIDE 4 (PS5)

PROS
Pros will love all the mechanics
A lot of customisation
CONS
Incredibly boring
Not much of an improvement over the PS4 version
Review Breakdown
Gameplay


0%

Graphics


0%

Replay Value


0%

Sound and Music


0%