Cars are catching up to smartphones in terms of compute power and connectivity – thanks to Samsung's new modem, future models will be able to connect to 5G networks and enjoy download speeds of up to 5.1 Gbps.
The Exynos Auto T5123 is the first 5G modem designed specifically for automotive use and it is already being mass produced. Car parts have stringent requirements for durability and longevity, so automakers can't just use chips meant for smartphones.
This is actually more than just a modem. It has a pair of Cortex-A55 cores CPU cores and can provide satellite positioning data for navigation. By serving double duty this chip reduces the total chip count for the vehicle, which simplifies the design.
While the T5123 handles connectivity and positioning, the Exynos Auto V7 chipset (8 nm) can be the brains of the infotainment setup for mid to high-end vehicles. It can be configured with up to 32 GB of LPDDR4x RAM (68.3 GB/s). The number crunching is done by eight Cortex-A76 CPU cores clocked at 1.5 GHz (no small cores) and a Mali-G76 GPU with 11 cores.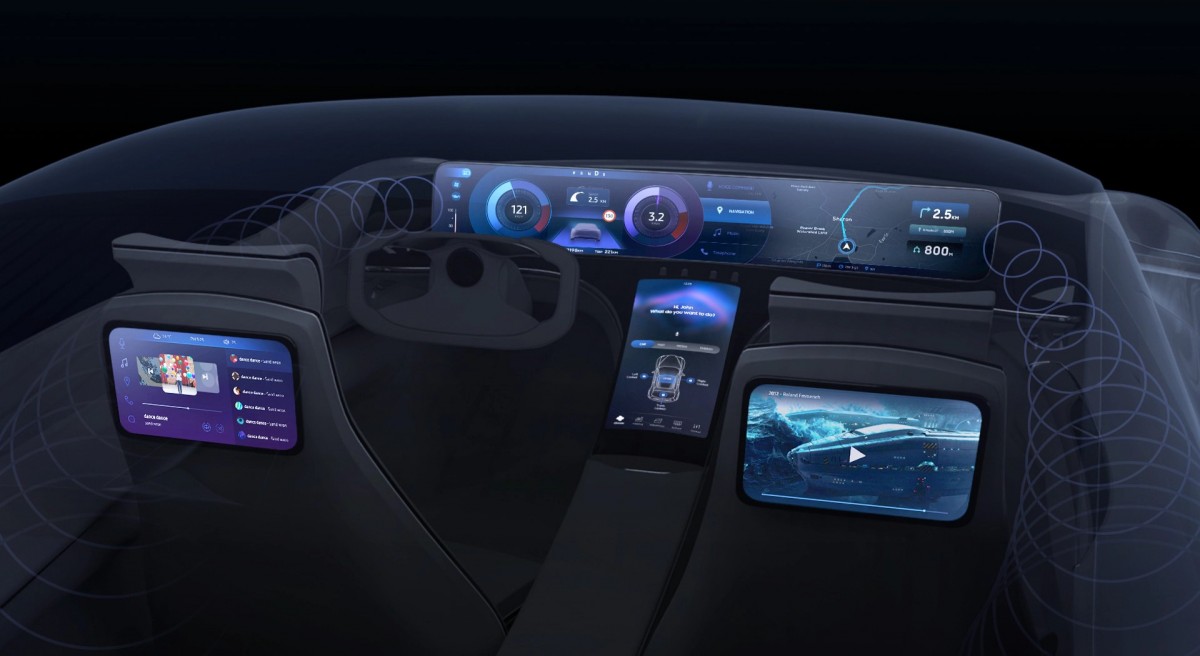 The GPU is actually split into two clusters – eight cores render graphics for the central information display on the dashboard, while the remaining three cores service the display in the instrument cluster and an optional AR heads-up display. Separating the GPU cores into clusters ensures that what happens in one doesn't affect the other (reliability is key).
The chipset actually supports up to four displays, so it can serve the passengers in the rear seats as well. There are also three audio processors built in, so the chipset can output several audio streams. Plus, there is an NPU for AI applications (because of course there is), it can do speech, face and gesture recognition. This can be used for anything from voice commands to building a driver monitoring system.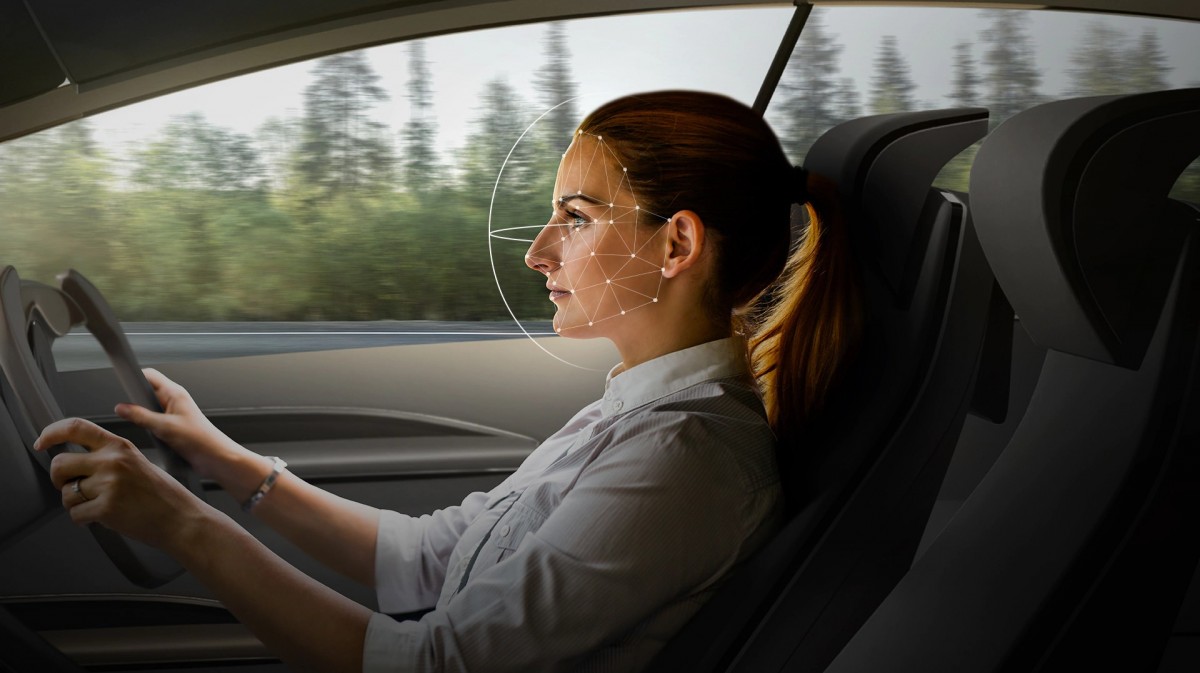 There's more, the V7 can also handle up to 12 cameras to provide features like surround view and parking assistance. The image processing system offers bad pixel correction, dynamic range compression and geometric distortion correction.
The Exynos Auto V7 has also entered mass production and will power next-generation in-vehicle infotainment systems. Among them is Volkswagen's latest In-Car Application Server (ICAS) version 3.1, which was designed by LG Electronics' Vehicle component Solutions division.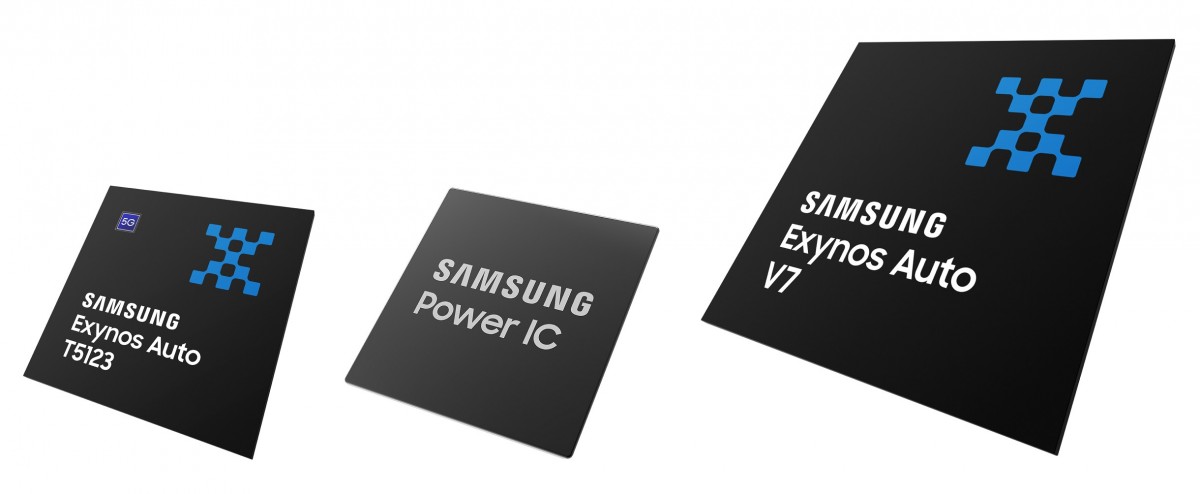 The third and final chip announced today is a power management IC that was designed specifically for the Exynos Auto V7 and V9. It received an ASIl-B certification earlier this year. The chip has built-in protections for various harmful conditions – over and under voltage, short circuits, over current and thermal shutdown.