A car salesman in Michigan is being accused of costing Fiat Chrysler Automobiles (FCA) $8.7 million in a wire fraud scam.
The Department of Justice unsealed charges against 34-year-old Apollon Nimo on Friday, charging the Parkway Chrysler Dodge Jeep Ram salesman with wire fraud and conspiracy to commit wire fraud for allegedly orchestrating a seven-year-long scam that involved illegally selling employee discounts to non-qualified car buyers.
Nimo was arrested on Friday and appeared in court before being released on bond. If convicted, he could face up to 20 years in prison.
According to a release from the DOJ, Nimo "improperly trafficked in, used, and sold" the manufacturer's employee purchase control numbers (EPCNs) through private Facebook groups from 2014 through the present. Nimo's use of EPCNs not only provided discounts to non-qualified customers, but also aided him in becoming the top Fiat Chrysler seller in 2018 and 2019.
"The complaint further alleges that Nimo profited both by selling the illegally obtained EPCNs to buyers and through bonuses FCA provided to him based on the volume of his sales. Nimo had the highest number of EPCN sales nationwide for the time period of May 2018 to August 2018 and January 2019 to March 2019," the release reads.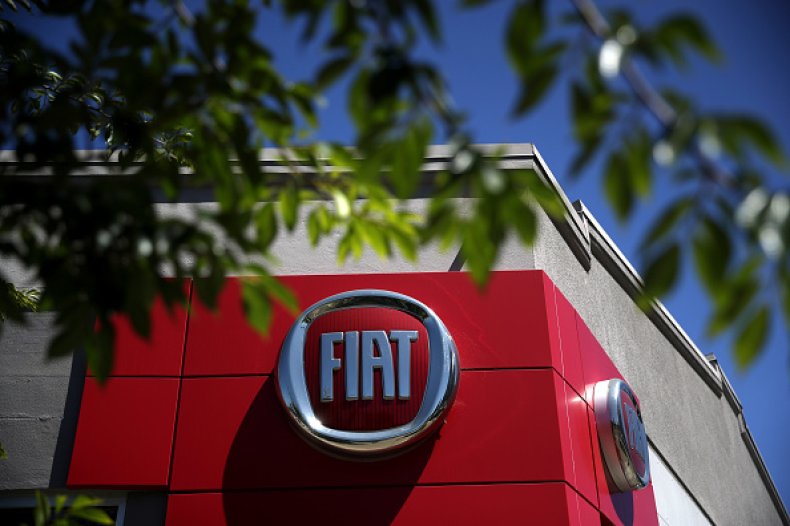 In a criminal complaint obtained by the Detroit News, Homeland Security Investigations Special Agent Joseph Kunnummyalil wrote, "FCA representatives have informed me that they continue to receive information indicating that Nimo's fraudulent (use) of (employee numbers) continues to the present day."
Investigators found that of the 268 employee numbers that were illegally used, all of them were traced back to Nimo.
Federal investigators said Nimo's scam involved a benefit that union workers and salaried employees of Detroit's three automakers have, that allows them to use discounts to buy or lease new vehicles. The program offers FCA employees and relatives a 5 percent discount on vehicles.
The scheme was first discovered by Fiat Chrysler investigators after employees complained that their employee numbers were being used without their consent.
"Automobile sales play a major role in our state's economy," acting U.S. Attorney Saima Shafiq Mohsin said on Friday. "Corruption of the sort alleged in today's complaint imposes costs on automotive manufacturers that are ultimately passed to consumers. The charges announced today are serious and reflect my office's commitment to ensuring the integrity of this market."
While on bond, Nimo is barred from using employee discounts to sell or lease vehicles and is prohibited from leaving Michigan or the country.
In a statement shared with Newsweek, Fiat Chrysler said, "FCA US is committed to preserving the integrity of our employee purchase programs and is cooperating with the U.S. Attorney's Office. We note that dealers are independent businesses and are solely responsible for their conduct and operations."